Everyone has a moment that they remember happening in a video game that they either can't replicate, that nobody else has seen, or is just a memory that never actually happened. Tell me your experiences.
There is this very strange memory I have that stuck with me for my entire life since 2004, it was in Smash Bros Melee a few years after release. I was leaving my gamecube on to unlock Mewtwo late at night as someone from school at the time explained to me in surprisingly good detail on how to unlock all of the characters earlier on in the day, I didn't believe him at first due to the ridiculousness of the Luigi one he was explaining to me but I did it anyway. After unlocking mewtwo I started using him a lot, specifically the shiny palette swap, it's still one of my favorite characters to use even if it's trash, went through and did random event matches and here's where this memory of mine comes from, after doing event matches I specifically remember going to the character roster screen and near the top left was a portrait for Mew, not Mewtwo, just Mew. It was probably just a dream but I actually remember playing as Mew itself on the Pokemon stadium and Corneria stages, even down to how it moved like how it was faster than Mewtwo but still floaty and having similar attacks. Also no, it wasn't just me seeing Mew from the pokeball item, I've seen Mew a lot from those beforehand, the one I "played" as didn't have the bubble around them.
I sometimes like to think that I had a prototype of the game but as far as I'm aware there isn't any information that Mew was going to be in the game, I think the only notable things cut from Melee was the Fire Emblem stage and Ditto from the pokeball item. Oh yeah, and a Sprout Tower stage from GSC. I also have no idea how I would of gotten my hands on a prototype.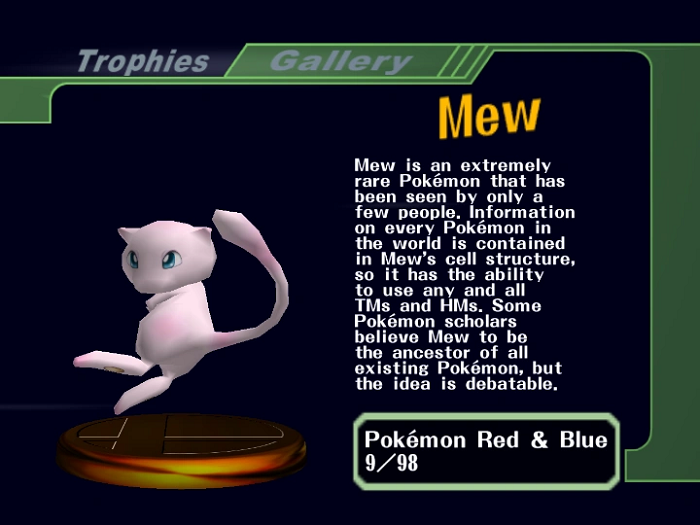 I love my husband Wolfie for eternity!
And
Honey the Cat
. For a list of almost all of my online stuff / profiles such as Steam, Newgrounds etc, check my profile. I go by
TimeLierG
almost everywhere.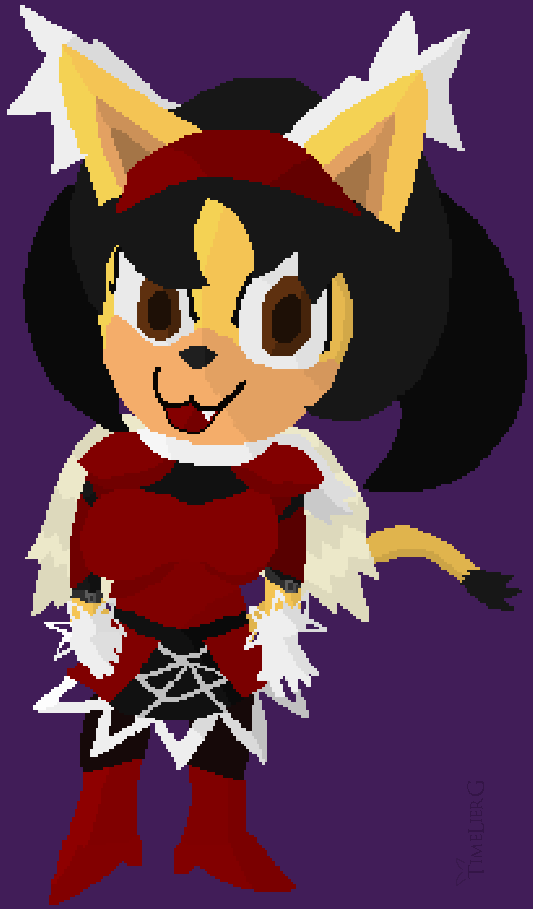 https://steamcommunity.com/id/TimeLierG/
https://timelierg.newgrounds.com/